Are you a busy parenting blogger? Then you will LOVE this new Stick to Stigu planner!
I spend a lot of my time working on the computer, so I really like getting organised with a pen and paper. There is nothing like feeling the flick of pages through your fingers, being able to swoosh a tick on a completed to-do list, and having a place to collect your thoughts and doodles as they pop into your head. The Stick to Stigu planner is perfect for all these things and more. Here's Stigu now…
Let's take a closer look.
Stylishly organised
The thing that I love most about this planner is that it has been cleverly thought out and designed for a busy body. The planner contains:
A desk calendar, the type that you can leave open on your desk and think… yes… that cool thing there is mine.
A good sized yearly overview which can be used for everything and anything *my heart skipped a beat when I saw this… blog planning here I come!
A notebook, which is great place to get down some blog ideas on-the-fly.
A space to write your weekly to-do-lists.
A clever pocket to pop in your bits and bobs.
A rest and zest handbook that runs alongside the weekly view calendar to give you a bit of inspiration.
Stick to Stigu is slightly larger than an iPad, so it will travel with you in most work bags.
During my first week of using this planner I managed to de-clutter my bag of my diary, to-do list pad and notebook! Having everything in one place has really helped me to feel much more organised and relaxed.
Space to breathe
The Stick to Stigu planner gives you lots of places to write in and the space to think. I think this is really important as the last thing you want to do is open up a crammed planner and feel completely overwhelmed. Within the weekly view page there are 5 spaces to write in each day. They have been left blank so you can fill them in as you wish. At the moment I am using the first 3 for blogging, the 4th for general stuff and the 5th for Little Button.
The gorgeous doodles really capture the sense of fun that Stigu is all about and I have even started to add our own 3 Little Buttons doodles in to give the planner a personalised touch.
Well-being tips
I LOVE this part of the Stick to Stigu planner. On the left hand page of each week you will find a section dedicated to rest and zest tips and tricks. These are grouped together by the theme of the month.
There are lots of light hearted and fun practices that you can do yourself to help improve your well-being and mindfulness… if you feel up to it. Here's how I got on…
Even Little Button wanted to give it a go.
Inspirational quotes
Finally, a lovely feature not to be overlooked is that you can start each week with a motivational quote, perfect for a Monday morning pick-me-up to get you ready for the coming week. Each quote is reflective of the month's theme which ties into the week's well-being tip too, so you always have a sense of moving forwards and building on what Stigu has taught you so far. Here are a few of my favourites…
'Choose your love, love your choice.' Thomas S. Monson (February's theme is 'write')
'Change your thoughts and you change your life.' Norman Vincent Peale (April's theme is 'meditate')
'If you obey all the rules, you miss all the fun.' Katherine Hepburn (June's theme is 'play')
I love how all the quotes make you think, pause, and reflect. It's also handy to have an oh-so-clever quote up your sleeve to wow everyone with too… thanks Stigu!
Go get your Stick to stigu planner
Sound good? Then head over to the Stick to Stigu website to claim your special launch offer of 30% off the £14.90 RRP, so you too can plan hard, play hard and rest hard.
Already a Stigu fan? Then keep your eyes peeled for the new Stigu to-do app coming soon. I can't wait!
Don't forget to follow Stick to Stigu on Twitter and Facebook for all the latest offers and rest and zest tips and tricks.
What do you think of Stick to Stigu and what is your favourite bit about it?
This post is linked to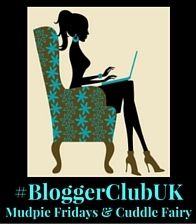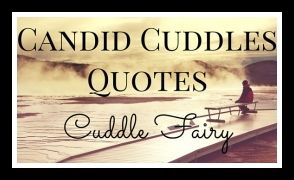 Disclosure: I received a Stick to Stigu Planner in return for an honest review. All views are my own.