The award winning, epic fantasy drama, Game of Thrones is back with its highly anticipated Season 6. Winter is coming and viewers should prepare themselves for a turbulent ride of thrilling twists and turns that will keep them on the tips of their toes and the edge of their seats.
The countdown is on!
You can watch Games of Thrones Season 6 on NOW TV from Monday 25th April 2016. The premier will be simulcast with the US on Sky Atlantic at 2am for die-hard fans, then repeated later at 9pm. In addition, NOW TV will make their catch up premier episode available from about 3am, which will be perfect for parents who will need to fit viewing of this 18-rated smash hit around their tot's bedtime.
What will your Game of Thrones fate be?
Dare to find out what your own Game of Thrones fate is by tweeting @NOWTV with the hashtag #GoTFate. Once you have sent your tweet, in return you will be tweeted back with a personalised #GoTFate video clip which will be based on your Twitter handle and profile photo. How cool is that!
Win a special Game of Thrones experience
Once you have your personalised #GoTFate video clip SHARE IT to be entered into NOW TV's fantastic Game of Thrones experience prize draw. The 'chosen one' will enjoy a trip to Belfast for an on-set Game of Thrones experience, courtesy of Winterfell Tours. The experience will include an exclusive on-set archery experience, direwolves encounter, and a visit to 20 key film locations.
Before you go off to tweet your #GOTFate, here are my top 5 reasons why NOW TV's entertainment pass is the perfect way to view Game of Thrones.
1 – You have been hiding under a rock and have only just discovered the spectacular show that is the Game of Thrones. Fear not… with NOW TV's entertainment package you will be able to catch up on all the seasons that you have missed up until now with a click of a button.
2 – Good lord, it's an 18! NOW TV really does feel like it's been designed for us parents. It's the ultimate way you can view all your favourite shows and films in a completely flexible way. If you have bedtime woes in your house, NOW TV's nifty way of being able to stop and start something you are watching, and then pick up exactly where you have left off is really going to come in handy. You won't want little ears hearing this one.
3 – You have finally got the little one off to bed… so quick, cram in as many episodes as you dare! Who doesn't like a bit of a boxset marathon.
4 – Love the extras? Me too! NOW TV is packed full of Game of Thrones extras that you can enjoy in the 'highlights' area of Entertainment panel.
5 – It's only £6.99 a month, non-contract! Yes… really… that's all. You get to enjoy the whole boxset of Game of Thrones, extras and catch up on the very latest season 6 for this small sum. Need I say more?
NOW TV offers something for everyone; movies, entertainment and sports. Find out what's on and how you can sign up by visiting the NOW TV website.
This post is linked to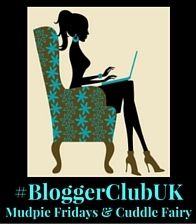 Disclosure: This is a collaborative post. All views are my own.